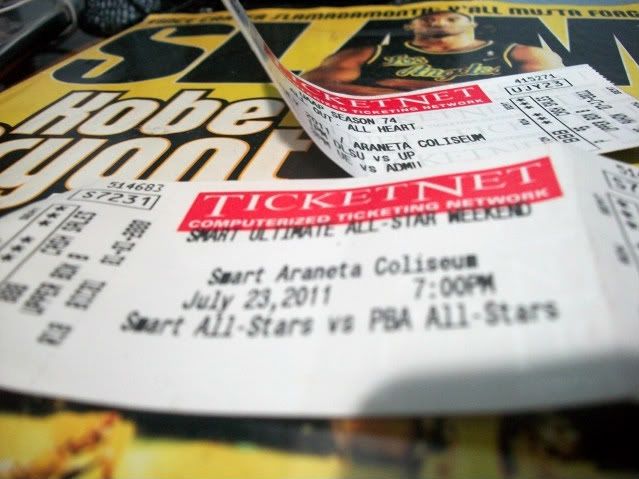 Seven months in, 2011 has had one of the busiest and weirdest stretches, particularly in the sport of basketball.
July came and the news of an impending lockout got us all shook as news spread of big-names
planning shrewd moves to European landscapes
dominated our twitter timelines. And while the whole basketball universe still looms of quiet uncertainty, a certain former MVP and his band of stars and stars-to-be were planning on a Southeastern tour of duty like no other.
The line outside Araneta, a few minutes before tip-off.
Billed as the "Ultimate All Star Weekend", the feel of northern Manila's Smart Araneta Colosseum last weekend was as good as advertised.
With names like Kobe Bryant, Derrick Rose, Chris Paul and Kevin Durant suiting up against an all-pro selection from the Philippine Basketball Association and the Smart Gilas national squad on consecutive nights, local hoop-heads were left with no other choice than to beast on tickets for this history-making tiff.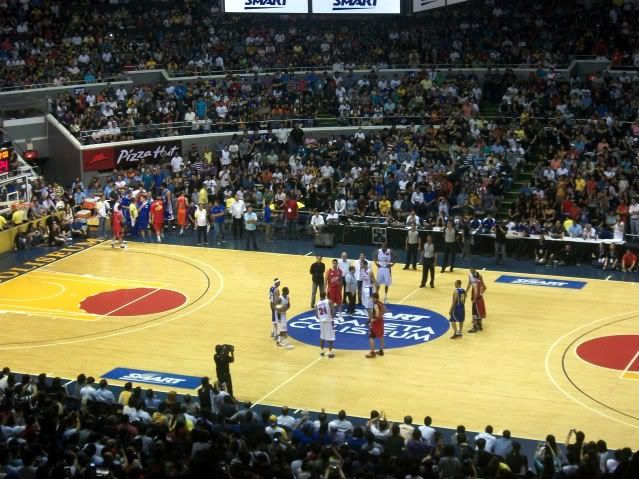 Both squads get set for tip-off at the historic Smart Araneta Colosseum
With thousands of Filipino hoop fans -- mostly clad in replica jerseys of their favorite superstars -- packed like sardines inside "The Big Dome", one can easily sense the nation's hunger for a star-studded gathering just like this one. Although the annual NBA all-star game is always a spectacle in itself when shown on Philippine free TV, seeing these exact same big names live in the home turf was extra special.
While both local teams
tried their darnedest
to catch up on their bigger and more athletic US counterparts on both nights, the NBA selection (deemed the "Smart All-Stars") ruled the historic building with jaw-dropping dunks and finesse plays that wowed the game Manila crowd from start to finish.
All in all, with numerous news outlets all over the globe having caught wind, this weekend of gargantuan proportions was one for the history books.
In a year when basketball went from an all-time high, and then back down the lockout route, its sworn soldiers looked elsewhere and found a new haven for competition and supreme admiration.
In July 2011, Manila, Philippines was THE hoop haven.