The paycheck came. I was determined to restrain myself from splurging.
Instead, I gave in. The paycheck went, just as it came.
Cash was drained in a flash, as if it was hit by lightning!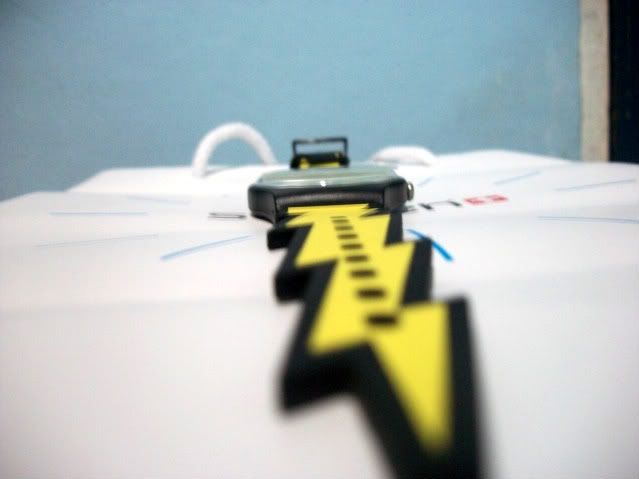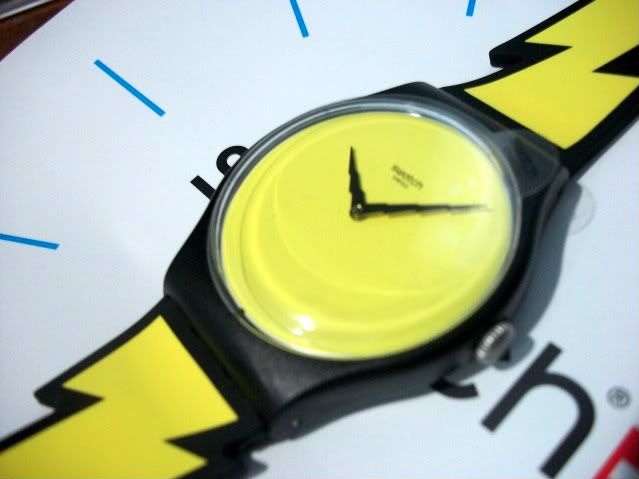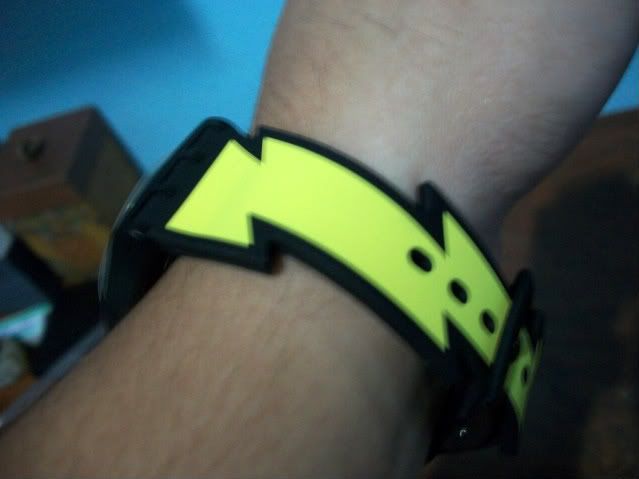 "Lightning Flash", it is aptly called. From the Swatch Jeremy Scott Collection. Very limited quantities. The Swatch lady told me they only had two in-stock when I was there. I thought to myself, "I just had to have it".
And so I Robocopped with the quickness!
It's in times like these that I remember this particular song:
Damn.