The most sought-after photo this past week and, by far, the most searched stuff here on the blog this year. I have journeyed through numerous sports blogs and forums just to find this, and now that I have found what many of you guys were looking for, I'm gonna give it to 'ya: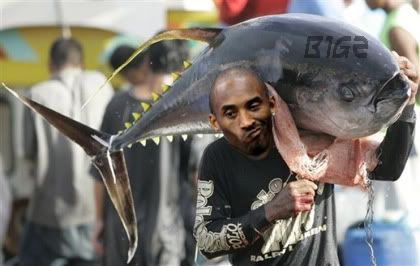 Big-ups to the good folks at
PEX
for this incredible photo of the great
Kobe Bryant
, who is about to set sail in an undisclosed location for what sure is going to be an action-packed fishing expedition. Happy trails, Kobe!