It feels really good! After sitting out for months after an emergency surgery, I finally got myself together, laced up and returned to running. Best believe, it was difficult getting back, as being out for so long tends to slow you down and, in the process, forces you to opt for the lazier fare (i.e. eating and drinking). However, thanks to some great friends and relatives, in no time I was back running in them pavements.
After wasting the last couple of months in inactivity, I managed to race in three of these past four weeks:
Sugar Rush Fun Run - I was in no shape whatsoever to run that day, but then I was determined enough to finish at least an easy 5K. It was easy, all right, as my time wasn't that impressive. But it was all good, a great start from months of being out of it. Also, the run was for the benefit of Diabetes awareness. With members of my family stricken with this disease, I felt honored just to take part in this race.
8th Animo Run - ran this 10K race a week after Sugar Rush. It's my second year to run this event, which is annually sponsored by my old alma mater. It was a great day to race for a new 10K PR because of the all-flat terrain route located around the Mall of Asia grounds. Lo and behold, yours truly got a respectable PR finish. Felt really good, especially since I was skeptical at first with regards to running a double-loop 10K at MOA.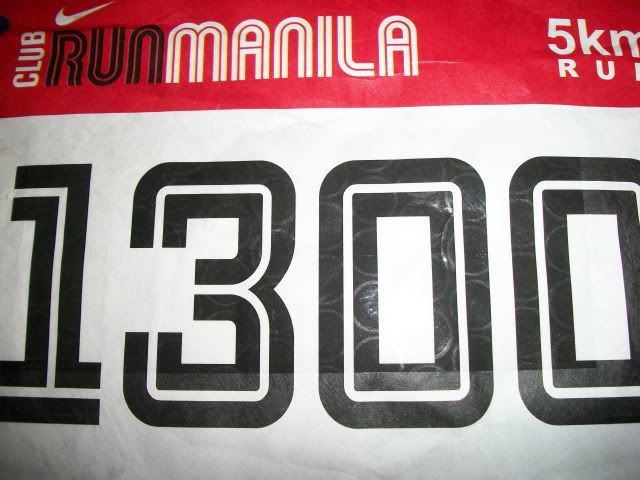 Nike Run Manila
- took a week's rest after the Animo Run, but was at it again last weekend. My first race experience with an attached D-Tag timing chip was great, thanks to its accurate finish time that also led to a new 5K PR. One of the great races this year for its high-quality, low-budget fare. The preparation of the venue, as well as the overall hydration, was top-notch. There were no singlets, finisher's shirts or goodie bags, but their only freebie has to be one of the coolest things around...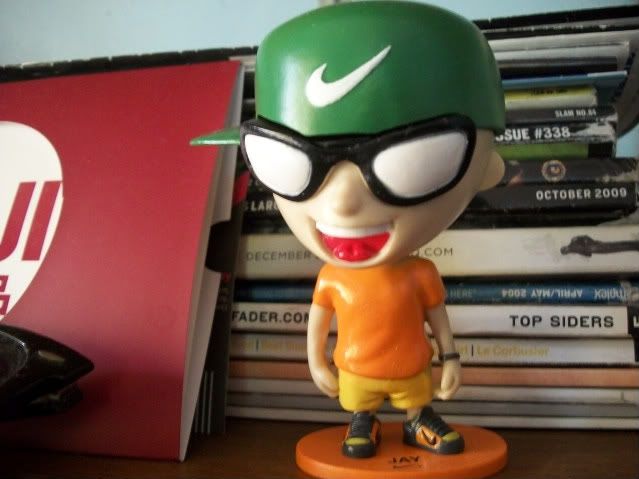 Meet my new friend Jay, the Nike Mini+ doll we all got at the run.
I guess, my 2010 road races are done and done. However, looking forward to more running, and hopefully a 15/16K level-up, this 2011.