Iron Man 2
It was "meh" compared to its first installment... which had a little more "wow" to it. Ivan Vanko was useless, Scar-Jo wore latex, but you know the deal. But Robert Downey Jr. was fun to watch, as always, and that seems to be enough. Don Cheadle wasn't that bad a replacement for War Machine either. Whether you loved it or not, John Favreau did his thing in part two.
Toy Story 3
Watched it with my 2 little cousins, but I think I was the one who enjoyed this flick the most. I can't even remember what my age was when the first Toy Story was released, but what I know is that I loved all three movies. I hate to see it come to an end, but the Toy Story series -- one of the best and most consistent of all movie/animated series -- is just too good, it has to be put into a halt at some point.
Bodyguards and Assassins
The first 80 minutes was a lecture in history. The next hour is pure gut-wrenching carnage, paired with heartbreaking drama. How do you get Sun Yat-sen, the father of modern China, to a one-hour meeting in Hong Kong: gather a number of brave men (and women) who has the guts to protect Dr. Sun while fighting off minions of the corrupt Qing government. How do you say "Viva La Revolucion" in Cantonese?
The Town
Ben Affleck is 2-for-2 on his Boston gang-drama tip. Excellent screenplay by Aaron Stockard, great performances by Affleck, Blake Lively and Jeremy Renner, and what more can I say about Rebecca Hall? She stole the show in my book. Looking forward to another gritty Bah-ston flick from Mr. Gigli in the coming year.
The Expendables
An explosive action flick, starring an ensemble cast composed of stars who are on their way down, career-wise. But while it does seem like a last-ditch money-making ploy, these guys look like they were at the right place at the right time filming this movie. Sure, it wasn't a critical success, but it was a fun ride.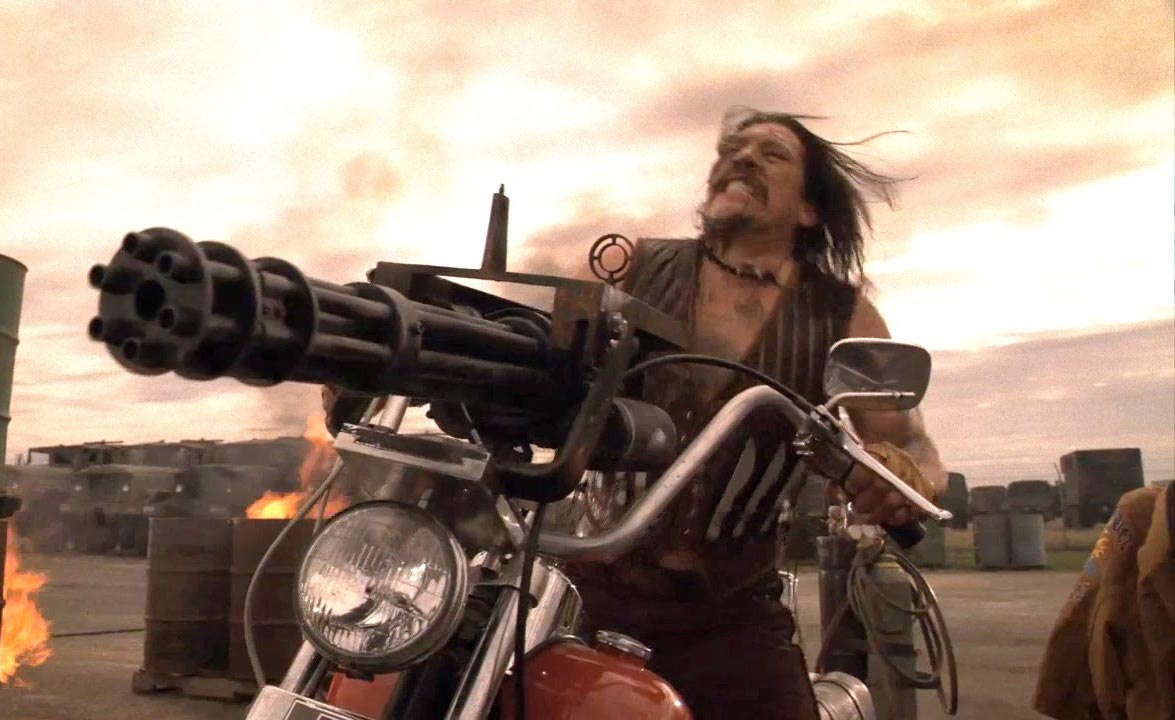 Machete
The cast of this Robert Rodriguez flick sure does resemble that of The Expendables, but Machete sizes up on violence, sex and tacos, deliberately making a mess on your respective movie screens. Danny Trejo deserves major props on his very first starring role after playing the bad guy for decades. Also, make way for the return of two of Hollywood's odd characters in Lindsay Lohan and Steven Segal. That alone made it special.
Get Him to The Greek
Truth be told, I don't find Russell Brand that necessarily funny. However, with funnyman Jonah Hill and (surprise, surprise!) Diddy on tow, Get Him to The Greek was a joy to watch. Another addition to Judd Appatow's collection of laugh-your-ass-out flicks.
The Social Network
After watching the movie, I realized that: 1. The movie was just too good to be accurately true, 2. Creating facebook was THAT of a big deal in Nerdland, 3. Justin Timberlake can actually act, 4. The Winklevoss twins are just as nerdy as Mark Zuckerberg, 5. Rooney Mara has to be the cutest! The best movie of the year, but what else would you expect from David Fincher and Aaron Sorkin?
By the way, I haven't watched Inception yet. I'm really sorry if you were looking for that here.