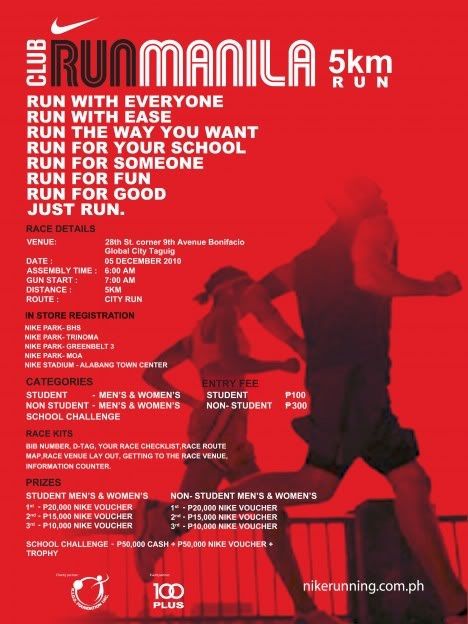 It's been a while since I last posted. Was all over the place these past few weeks doing a variety of random stuff. Also, I finally was back into joining running events. And with respective 5k and 10k finishes already in the books this month, I am looking for more runs this December.
This particular event by
Nike
appears to look like something to look forward to. Should be your next run too! Think about it: a no-frills, bang-for-the-buck 5k run, sponsored by everyone's favorite athletic brand. With running fees going high off the charts nowadays, it's safe to say that this an event not to be missed.
The details are on the print ad. Also, check out
nikerunning.com.ph
for more info. Let's go!