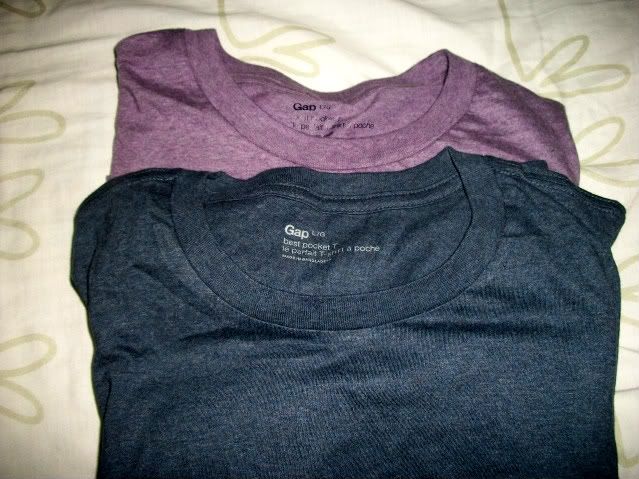 Wandered around yesterday, and unexpectedly, I scooped up two "Best Fit" pocket tees from
Gap
. I've been fiending for these for a minute. I, however, do not like Gap's retail pricing here in the P.I. so, naturally, I passed.
But lo and behold, I was finally able to put my hands on these awesome-fitting shirts for a price that's waaaaaaayyyy below retail. The post title says it all, folks!
And no, I ain't snitchin' on the place where these were found. Metro Manila's an awesome place, you might wanna go around one time and find yourself surprised. Just like me.