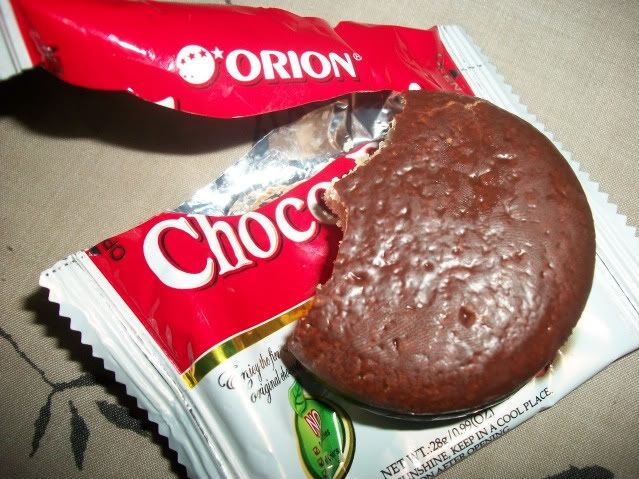 Had my first bite of the popular Korean snack, the
Orion Choco Pie
. I said "popular" not only for it being one of the best-selling snacks in most parts of Asia, but also because of its brief but memorable appearance in the Korean blockbuster flick
J.S.A.: Joint Security Area
.
One of my all-time favorite movies,
J.S.A.
is a story of hidden friendship -- and the dangerous consequences people had to face due to it, between two divided nations: North and South Korea. The memorable part came when NoKor's
Sgt. Oh
got his first taste of the marshmallow-centered treat, compliments of South Korean soldier
Sgt. Lee
.
While Choco Pie didn't win any acting awards, this real-life army favorite had the most important role in the film: a bridge that attempted to string together a wounded nation. But if you think this is mere make-believe, read
this article
and see for yourself how this chocolate-coated wonder is REALLY making waves on the north side.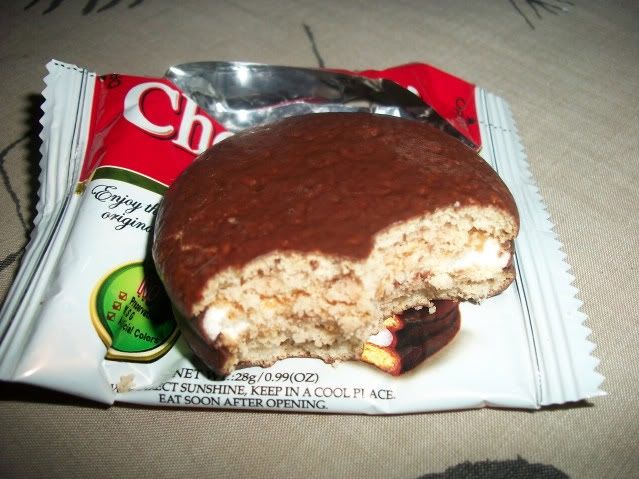 The verdict? Choco Pie didn't live up to the hype. The taste wasn't as good as I expected. This one's way better...